From its foundation until now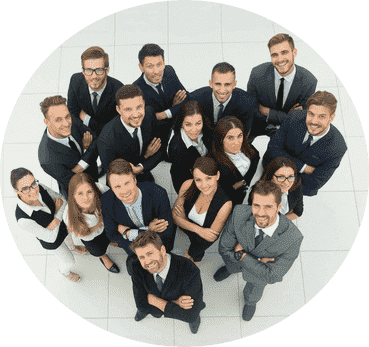 soft Xpansion, headquartered in Bochum, Germany, is an international team of software architects, analysts, programmers, screen designers and engineers founded in 1995. Soft Xpansion's portfolio is made up of innovative software libraries for developers, out-of-the-box products and custom development projects. We focus on PDF technology, document and database management systems as well as utilities and individual programming.[br][br]Since our founding, we have developed and published more than 250 desktop B2C software products and more than 100 individual projects in many countries worldwide.
B2B products like our PDF Xpansion SDK, server and special solutions are used in Germany, Great Britain, the USA, France, Japan, Russia, Slovenia, the Ukraine and other countries. We are also looking for publishers and distributors to expand our distribution network. More than 20 years of IT and development experience cover the whole spectrum of software releases, from initial market analysis to the finished product.
Please have a look at the Product Gallery – a history of our B2C product development.
2021: An interview with the managing director of soft Xpansion GmbH & Co.KG, Dr. Juri Stern, on the story can be found here.

History
The history of our enterprise looks back to the early 90s. The founders of soft Xpansion were pioneers in the development of multimedia software (key products: PC Mensch, PC Auto, etc.) in Europe. In 1997, the MAUS Software company was founded.
MAUS Software focused on software services, which means order-based development, distribution and publishing of licenses for software publishers. The cooperation with software publishers is the basis of our present-day success: efficient software development, market-oriented product management and targeted marketing. In 2006, the company was renamed "soft Xpansion GmbH & Co. KG". The new name emphasizes the new dual-direction strategy informing our business activities: with a few exceptions, our products were no longer developed for third parties and released under their names (white label) but instead they have been distributed under our own soft Xpansion banner. Our new distribution strategy is accompanied by a new product strategy: from now on, PDF solutions/products, developer libraries and products like software tools and utilities are our primary focus. The previous projects and product fields of soft Xpansion in a short overview: more than 60 multimedia products (educational software, infotainment, productivity), games, printing software, a wide PDF related range of products, more than 60 document management / ECM projects, security software, software for engineer's tools, Internet software. In 2009, as a result of many successfully fulfilled document management and electronic content management projects the company, Intercomputer Global Services GmbH & Co. KG was established.

This map presents some selected clients.

Product Development and Distribution in Cooperation with
Kosmonavtov Av. 30a, 21021 Vinnitsa, Ukraine
Husitska 502/36 13000 Praha 3 Czech Republic

Contact by Mail
support@soft-xpansion.com

Drop a message

Direct Contact
+49 234 588 01265

Call us now
About Us – The Company Soft Xpansion
13. March 2012