Desktop Product Family: Process PDF, XPS and Other Documents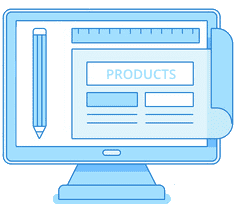 The main soft Xpansion product familiy contains PDF and printing tools that help users and software developers manage and process electronic documents. Our PDF and print technology, "PDF Xpansion", was started in 2002 and has been installed in different applications more than 1,000,000 times around the world.

The soft Xpansion Product Portfolio
contains solutions for all your your needs and requirements:
Perfect PDF is a registered trademark of soft Xpansion.

Our range of products covers different user groups like:
Private or first-time users with simple requirements
Private and small business users with diverse PDF related tasks and/or who need to convert and print electronic documents
Enterprise users who need to manage PDF documents in their networks and document management systems
Software developers requiring PDF and document design capabilities for their own software
Software developers using PDFs for documentation and help files

The following core components support our PDF Xpansion technology and products in document management and processing environments: