Multi-user License for Windows Server and Local Network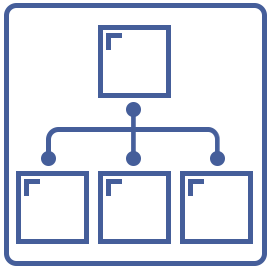 You can use
Perfect PDF 12
at multiple workplaces within your corporative local network – it could be normal office computers on the Windows platform or/and a multi-session environment provided by Remote Desktop Services (RDS, earlier known as Terminal Server). The Multi-user license (MUL) offers cost efficiency, extensibility, and authorization flexibility for
Perfect PDF 12 products
– all controlled through a license service installed within your local network. This service can be installed on any Windows computer and managed by your administrator using any web browser. It authorizes the Perfect PDF program at all workplaces and controls the number of workplaces where the program can be used. If you use a multi-session environment, MUL is the only way to use Perfect PDF products. If you want to use Perfect PDF on several office computers, you can either use such MUL or authorize the Perfect PDF products on each computer manually with a product key.
Subscription
to go
MUL service provides an additional possibility to use Perfect PDF 12 on any Windows devices which are not always connected to the supported local network (notebooks, tablets, etc.).
MUL additional function subscriptionto go allows to use Perfect PDF 12 on these devices after one-time request to MUL service in local network for the whole subscription period of MUL service itself. Perfect PDF 12 will still work even if the device is not connected to the local network but has a subscriptionto go. After the subscriptionto go expires, you must renew it within your local network with a single request to the MUL service with extended subscription.
This option increases the price of an annual MUL subscription by 20%.
Test Multi-user License

You find setups of Perfect PDF 12 and of the Multi-user License Service in your soft Xpansion account. At first, you need to download the Administrator Guide and follow the instructions on installation and configuration of the Multi-user License Service.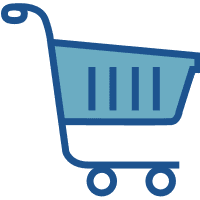 Purchase Multi-user License
The multi-user license is licensed only as an annual subscription.
If you have already tested Perfect PDF 12 with MUL and would like to purchase it, you can send us a non-binding request using the contact form. We will also be pleased to send you an offer if you need a different edition/workstation quantity than the one specified in the table below and/or your product needs an individual configuration. Simply tell us your wishes here:
Please first confirm the processing of your data in order to fill out the contact form. Alternatively, you can also send a request directly to pdfcorp@soft-xpansion.com.
Working stations
Business Edition
Premium Edition
From

10

From

20

From

50

From

100

From

200

From

500

From

1000
I agree to the processing of my personal data according to DSGVO