PDF Xpansion SDK Products
The following products can be bought directly on the soft Xpansion pages at our distribution partner ComponentSource.com! Information on the products´ pricing, license conditions, support, subscriptions and details on the features is also available on their web site.
Need sales support? You can find contact details on ComponentSource Sales Support
PDF Xpansion SDK: PDF/A Converter
✓
Conformity Levels a, b, u, f & e
The PDF/A Converter enables your application to open a PDF file or stream & to convert it to any PDF/A version (1, 2, 3, 4) and conformity level (a, b, u, f, e). You can buy and use each PDF/A version separately, while the decision for a specific version automatically entitles you to support all conformity levels of that version.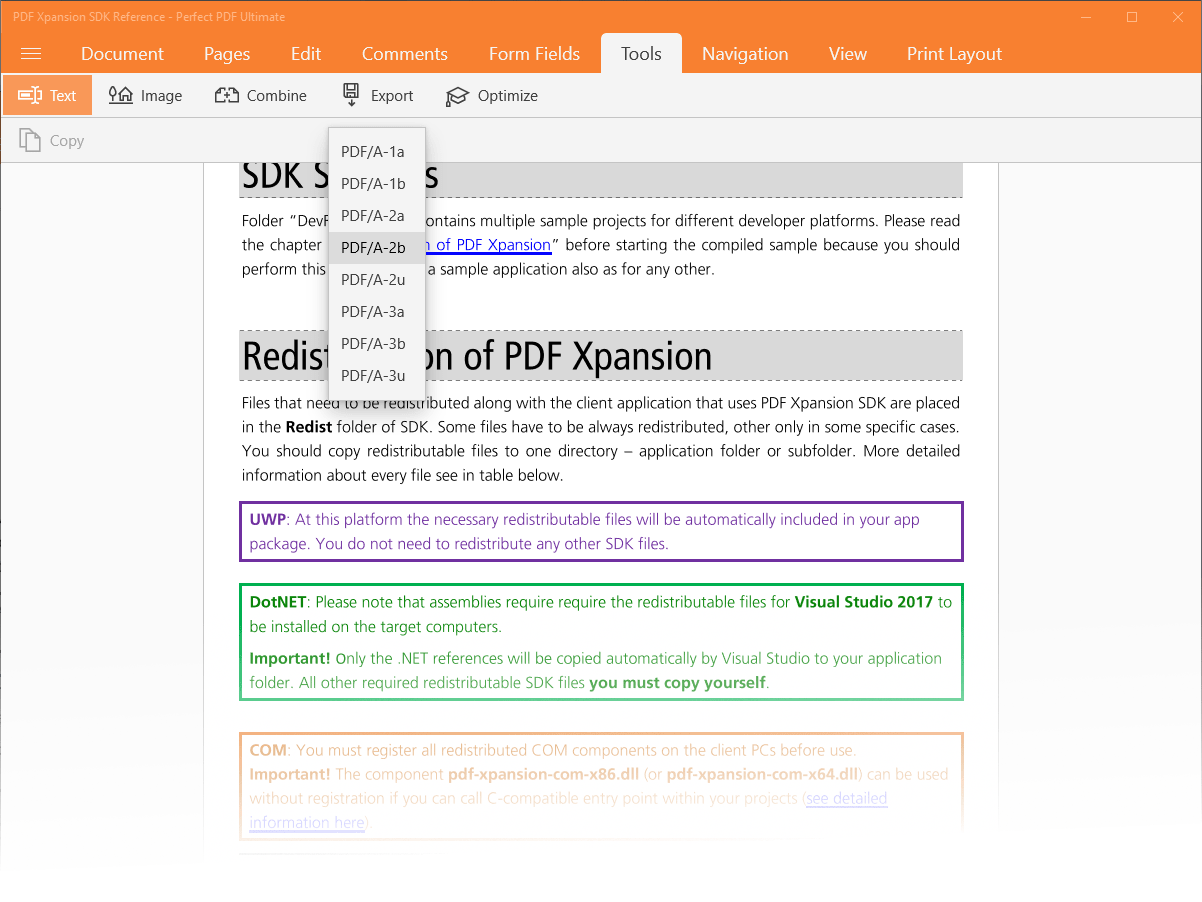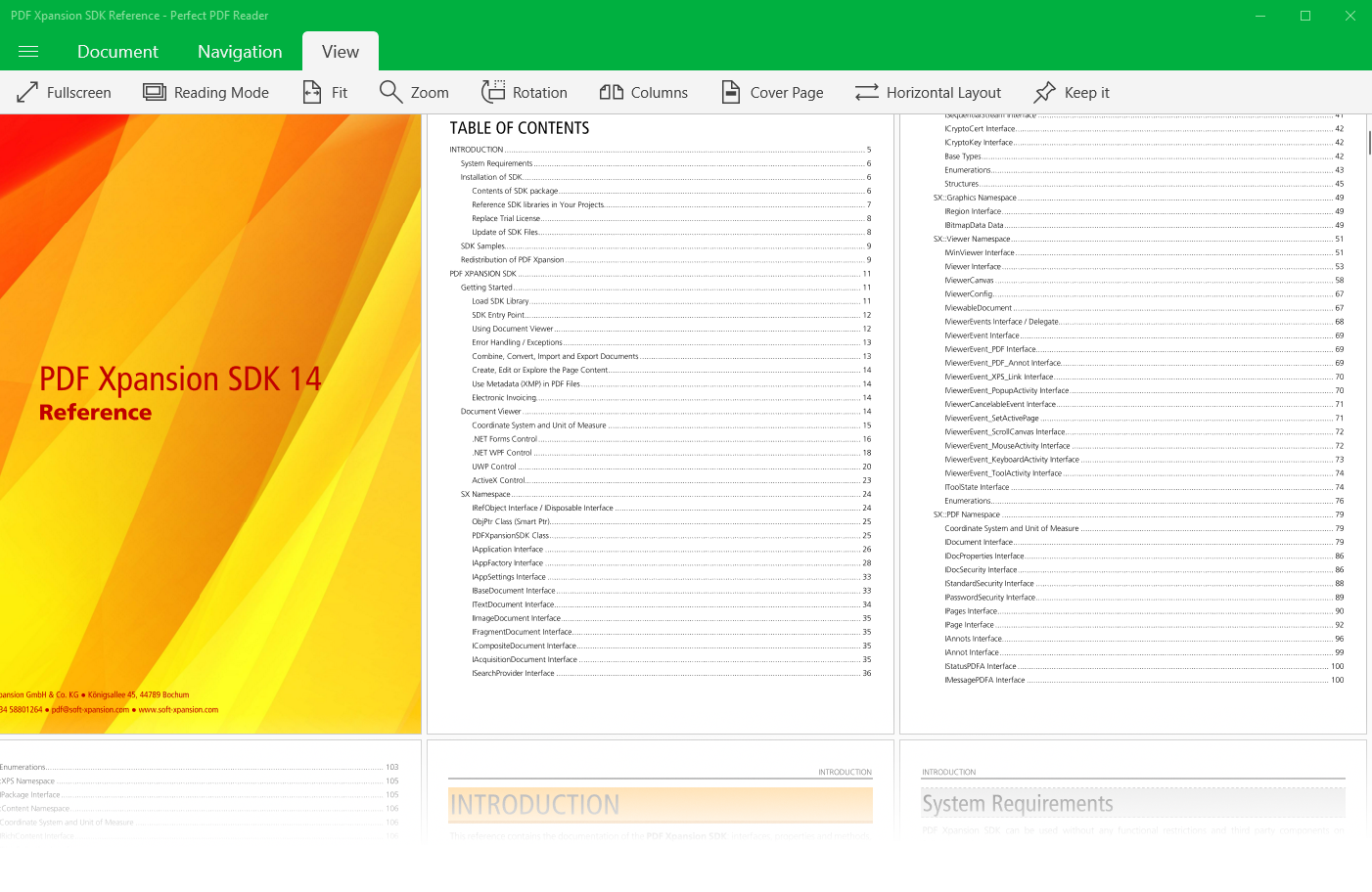 PDF Xpansion SDK: PDF Viewer
The PDF Viewer is a powerful component to seamlessly implement modern document viewing functionality into Business-to-Business, Business-to-Government and Business-to-Consumer applications for UWP apps and desktop programs.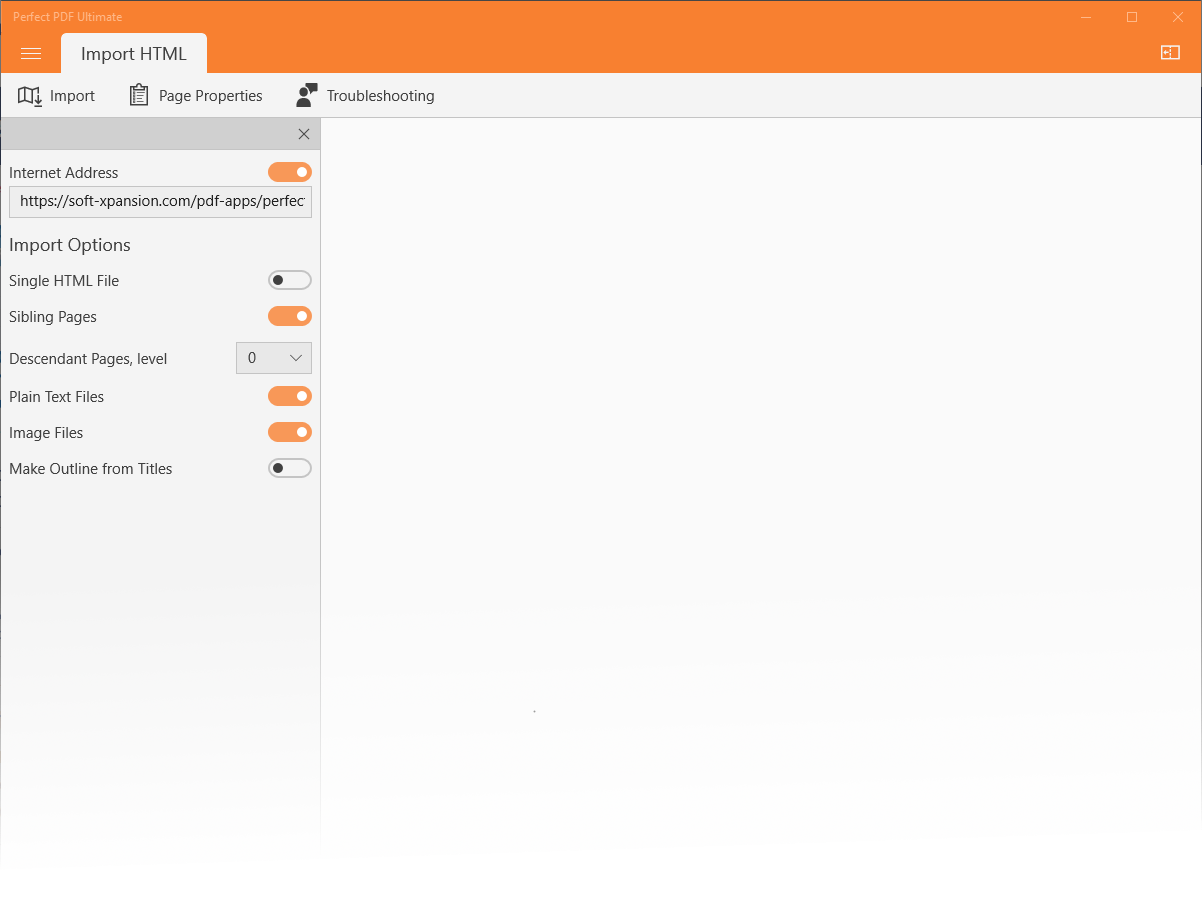 PDF Xpansion SDK: HTML to PDF Converter
✓
Including HTML Structure
The HTML to PDF Converter creates PDF files from single html files and from complete html structures (linked html files, including images and subfolders). The HTML content may come both from local files and via HTTP/HTTPS connections (online web sites).
PDF Xpansion SDK: PDF Combiner and Splitter
✓
Annotations, Form Fields
The PDF Combiner & Splitter enables your application to merge existing PDF files to one file (combine them) or split one PDF file into separate files and save the result.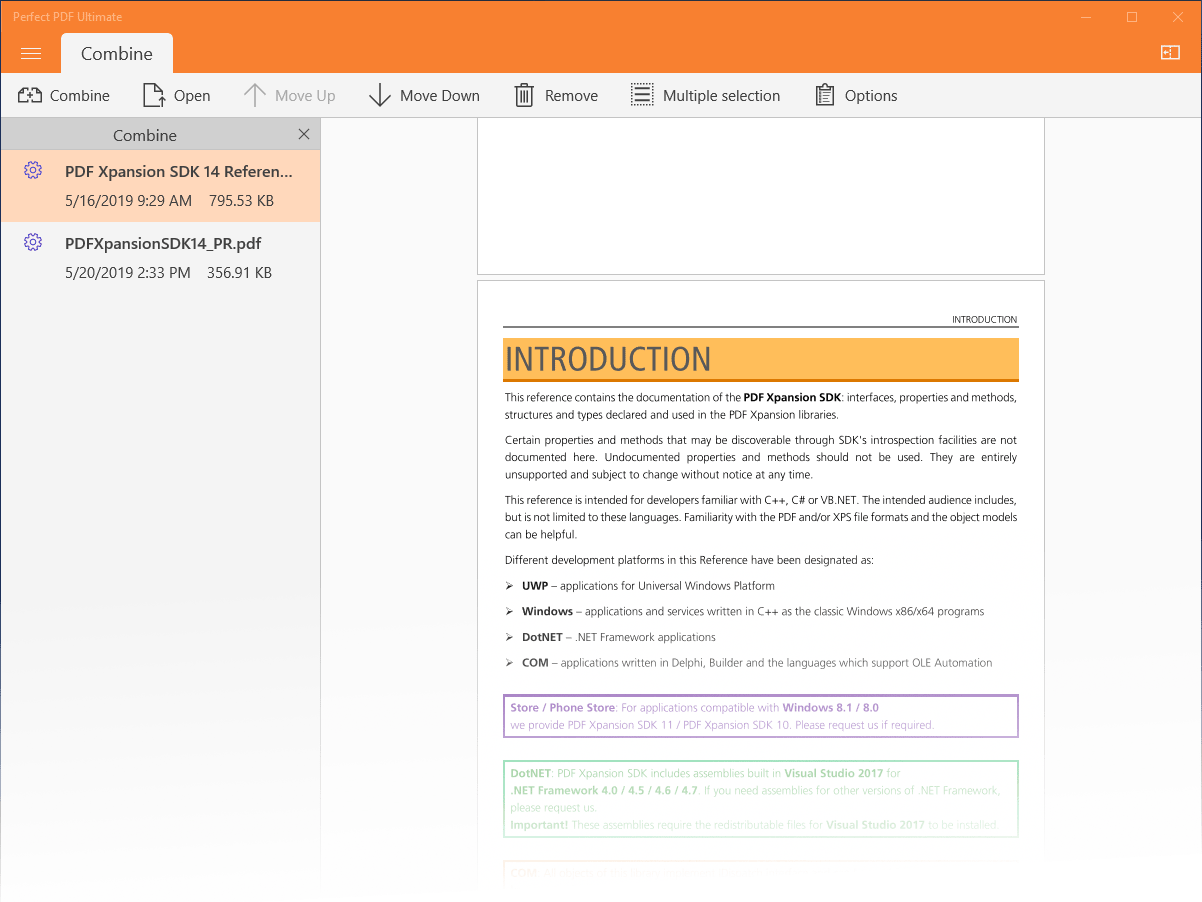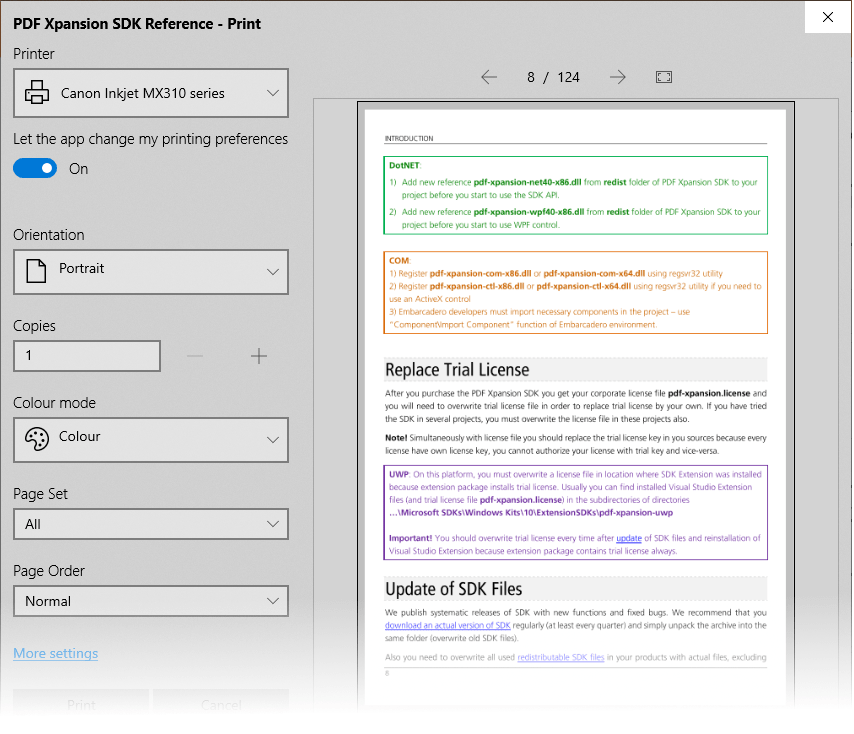 PDF Xpansion SDK: PDF Document Printer
✓
Print Output, from any application that is capable to print
The PDF Document Printer enables your application to create print output both on a real printer (hardware) and on a virtual printer.
PDF Xpansion SDK: PDF to Image Converter
✓
BMP, TIF, JPEG, PNG, GIF
The PDF to Image Converter is a component that quickly creates raster image files from PDF documents or document pages for various purposes.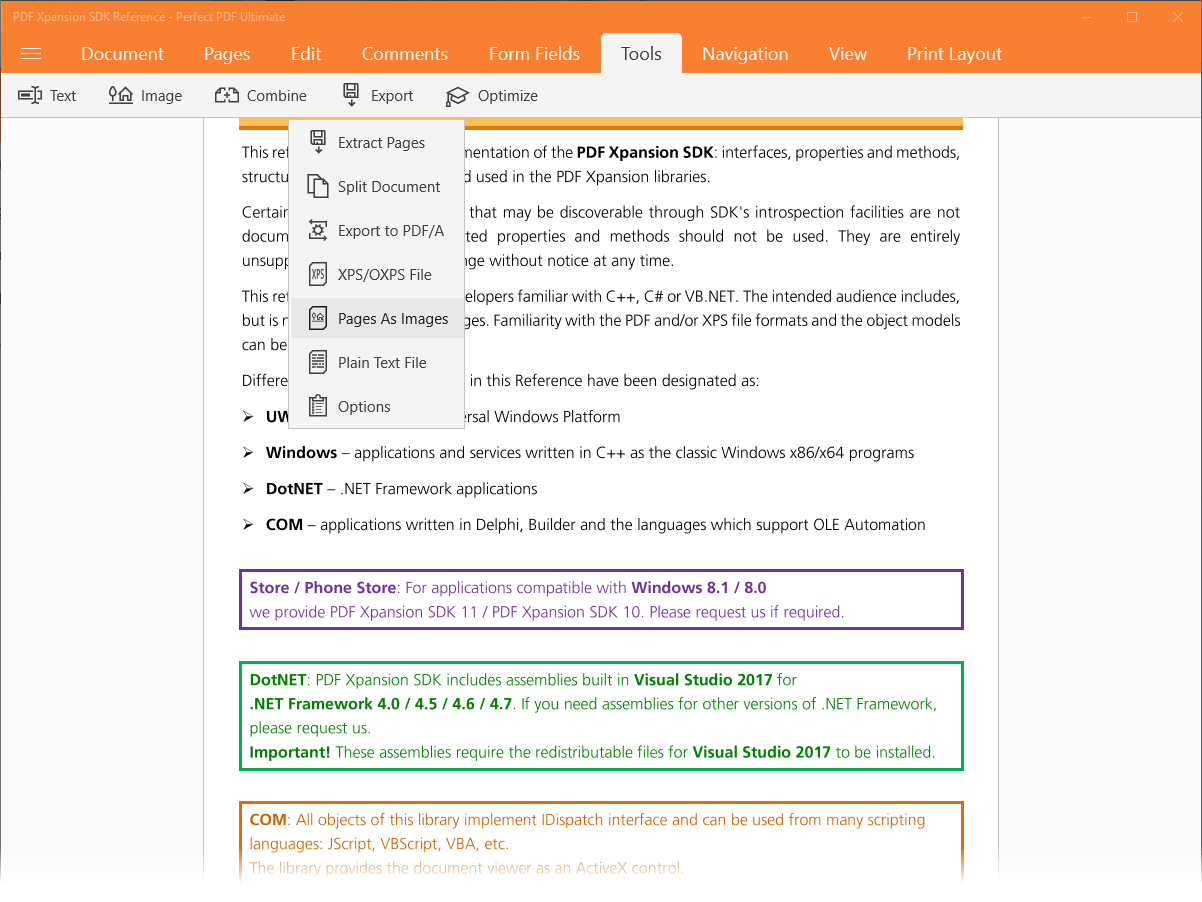 Text Finder and Extractor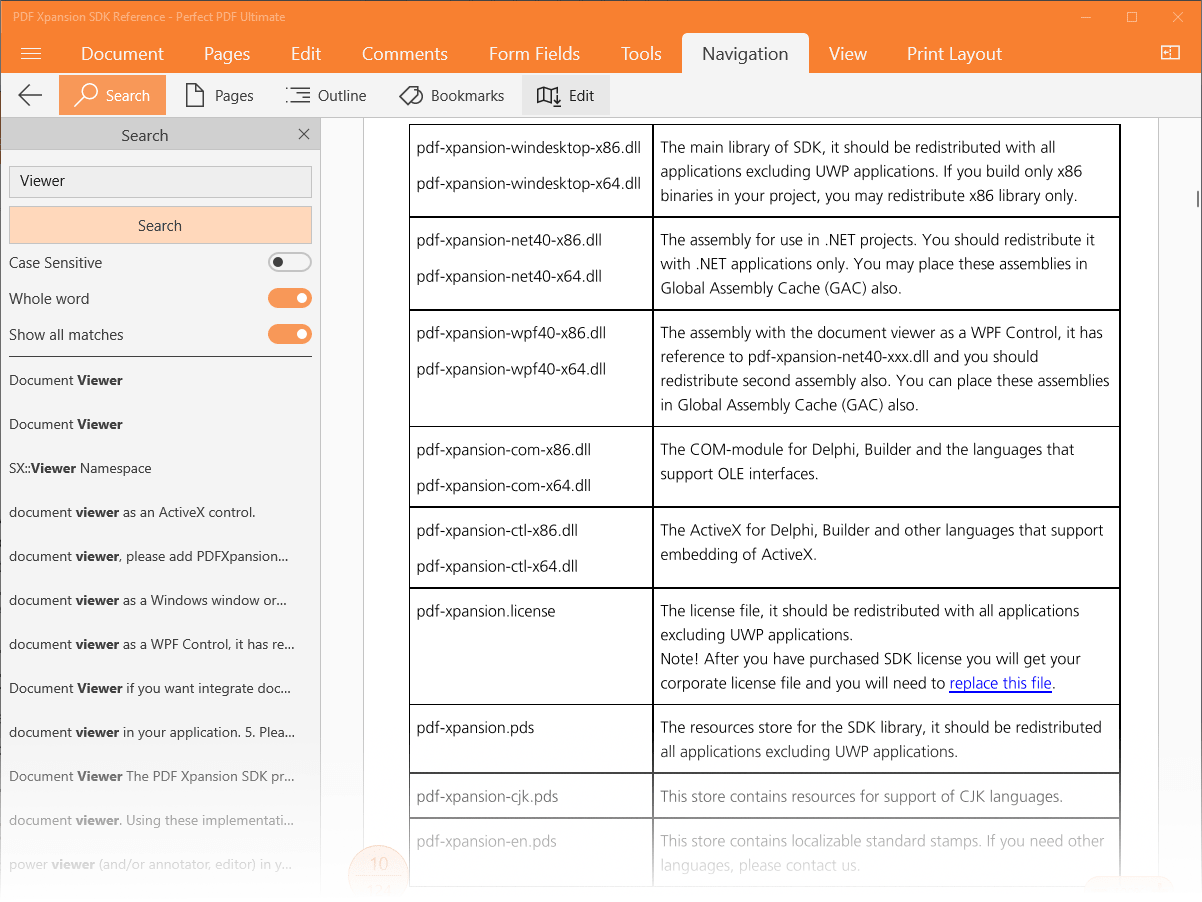 PDF Xpansion SDK: Text Finder and Extractor
✓
Export in Plain Text (.txt)
✓
Search forward & backward
The PDF Finder & Extractor enables your application to open a PDF file or stream, then to search for specific text strings and/or to export the whole text that is included in the PDF from it to a separate plain text file.