Usefull PDF & XPS features:
Create, convert, edit, design and annotate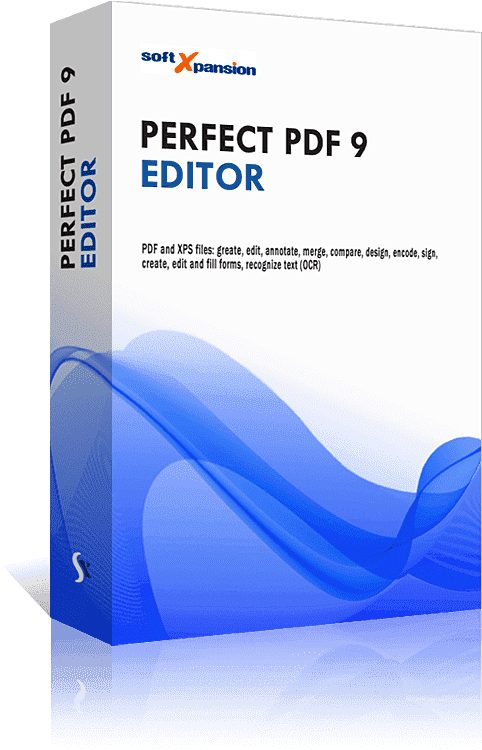 Soft Xpansions PDF Editor is a product with which you can create, edit and manage PDFs and other electronic documents for home and small- to mid-sized business users. Editing existing PDF documents professionally and annotating them, as well as designing documents, creating complex forms and signing PDFs are the main features of this software.
With the powerful, user-friendly page editor, you can edit all of a given page's content, not just the text and images. In addition, you can create completely new documents.
Functions at a Glance
Create PDF files
out of text, RTF, XPS or imagefiles, or out of scanned pictures
Conversion
from PDF to PDF/A-1,A-2, A-3
Batch processing
modification of the security settings or sign several data at once and carry it out automatically
Split PDF files
export multilateral PDF files in separate PDFs
PDF Documents
create and edit new PDF documents , page editor
Modify objects
turn, change size, move
Comment PDF documents
bookmarks, annotations, text marking, stamp, free-handed drawing, media-comments and appendixes
Interactive form fields
and a special designermode included in the software
Detailed comparison
between 2 pages, emphazise text changes, scroll simultaneously
Special image editor
in the programm
Sharepoint linkage
as well as advanced search in folders and embedded PDF files
Rate our product!
By submitting your message, you agree with the processing of your data (first name & review text) and its publication, e.g. on our website. General questions on our privacy policy?
Buy Now

Please choose a license package and after completing your order, you will receive an email with a download link and your product key for activation. You can download and activate your product immediately or later. The Prices are only valid in our Online Shop!

License Package
Customized
from 1 License
from 29.99 €

License Package
Family
3 Licenses
84 €

License Package
Office
10 Licenses
250 €

License Package
Company
from 10 Licenses
on request










In Stock