Calculation Methodology in Companies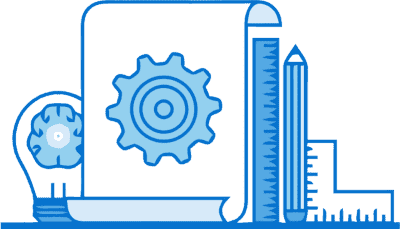 Many enterprises create their own calculation methods adapted to the specific conditions and requirements of a particular company. These calculations usually combine standard methods with the company's own practical knowledge and research in specific areas. Internal calculation methods are often collections of the company's values and processes intended to ensure that the enterprise functions normally and that new products are released in a timely manner.
Unfortunately, not all enterprises have well-maintained knowledge bases or calculation methods that are useful in daily work.
Typical indicators of unsatisfactory calculation methodologies:
Calculations aren't programmed and are only available on paper or as static digital documents
Calculations have been partially programmed but human intervention is necessary at certain stages, like data entry using tables or diagrams
The program is too old for modern hardware and software
The user interface is difficult to use
There's no way to save input or intermediate data for repeated use in an automated manner
The program doesn't conform to the state of the art. No one is available to update the code and it has to be used "as is"
Younger specialists lack the experience properly use or modify the program
Soft Xpansion has many years of experience porting enterprise calculation processes to modern platforms like MDESIGN, which is highly regarded in Europe.
Primary Milestones for Porting Calculation Processes to the MDESIGN Platform
Our experts rely on established standards (ISO / IEC 17799, ISO / IEC 20000) and methods (MSF&MOF, PMI, ITIL, etc.) as well as their years of experience and training when reengineering processes. The primary milestones are:
Program specification and algorithms
(Re)writing the program in a modern programming environment or wrapping existing, still-viable modules in new program interfaces
Verification, debugging and testing
Creation of a help system
Preparing documentation
Training the customer to use their new software
Warranty and service