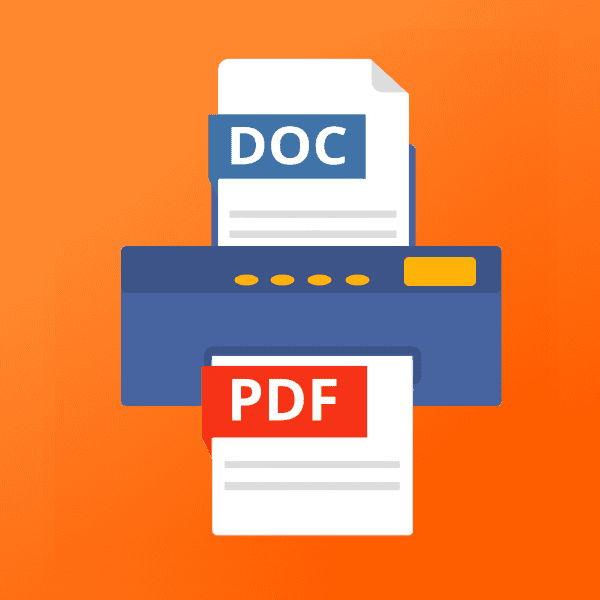 Convert Word to PDF – and many more formats
The PDF format is probably the most used format for sending important documents. Using the right converter, you can quickly create a PDF file from any electronic document. The following methods can be used in Perfect PDF® programs to convert any document to PDF format.
In Perfect PDF | From Explorer | Using Printer menu | Using Add-In in Word
Convert eectronic documents to PDF files with the Perfect PDF® product family
Convert to PDF – directly from Explorer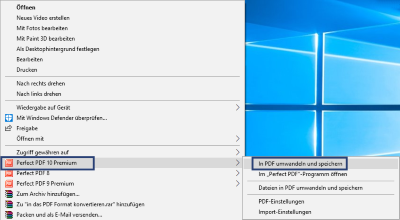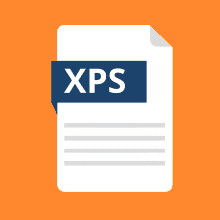 The default configuration during installation implements Perfect PDF® into Windows Explorer. This allows you to convert documents directly from the Explorer to PDF with just a few mouse clicks. To do this, right-click on the desired file and the familiar context menu (Open, Edit, Delete, etc.) opens. A small red PDF sign and "Perfect PDF" should be visible relatively far below. Use the option "Convert to PDF and save".
Convert Word to PDF using the Perfect PDF® Plugin

If you have chosen the default configuration during installation, a plug-in will be implemented in existing Microsoft Office applications (Word, Excel, PowerPoint etc.). You can use this plug-in to create PDF documents from your Office application with just a few mouse clicks. Open your Office program, in the upper right corner of the bar you will see a new tab with the program name "Perfect PDF" after installing Perfect PDF®. If you want to convert Word to PDF, this tab is a convenient solution. Click on the tab – convert to PDF – specify file name and location.