Electronic Document Management, Electronic Archiving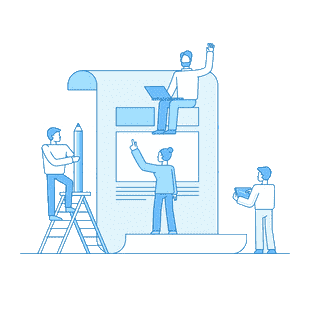 and automation of business processes for businesses and government organizations with staffs ranging from 10 to several thousand employees
DMS & ECM software helps you organize your document circulation and workflow by addressing the following tasks:
Create secure document archives (business correspondence, employer files, project files, contracts, regulatory and reference documents, etc.)
Automate your workflow: process incoming / outgoing / internal documents (instructions, orders, protocols, etc.)
Optimize instructions, issue orders, monitor executive discipline
Automate harmonization of contractual and other documents
Effective management of the application
Manage technical, engineering and project documentation
Integrate DMS & ECM with various enterprise information systems based on cross-business processes, etc.
Soft Xpansion offers electronic document management systems based on the EMC Documentum, Microsoft SharePoint, Alfresco and DocsVision platforms.
Core solution: Digital Archiving and Process Centralization for Financial and Insurance Companies.

EMC Documentum is a comprehensive platform for managing data and workflows in large enterprises. The EMC Documentum product family allows you to integrate all your technological and decision-making processes and related documents. Operational control and management of any process or document is also possible with the help of the system. More information …

Microsoft SharePoint – the program platform for organizing enterprise collaboration portals. It provides individual employees with access to information to ensure effective teamwork and communication, facilitate document search and access, and open access to knowledge bases and experts from all over the world. SharePoint also enables business analysis and informed decision making. More details …
DocsVision – a corporate electronic document management system for automating business processes, records management and electronic document management for small and mid-sized enterprises. DocsVision's advantages include: rapid implementation, tight integration with Microsoft SharePoint, low cost of ownership and the ability to customize it to meet your specific needs without programming. Please contact soft Xpansion Ukraine for more details.
soft Xpansion provides start-to-finish implementation, integration and installation of standard electronic document management and enterprise content management solutions and provides technical support while also customizing systems to meet the needs of your enterprise.